Continued from page 22, "We are surely……

having springlike weather.

Tues. Feb. 11, 1930 I sent an order to Sears and one to National B.H. this morning. Yesterday I got my list of books from the "Radio Book Club" at Ames.

Wed. Feb 12, 1930 I took out some more life insurance, today. I believe it will be a good investment. It is with the Banker's Life Co. and for $1500 making a total $2500 insurance for me. It was warm again today.

Thurs. Feb 13, 1930 I got two orders, today. I got a hat and some printed silk for a dress and some other things I wanted to get before the end of the February sales.

Pg. 23— Grandma's Day Journal– My Hunter Family Collection

This week I want to show you the cover of a National B.H. catalog sample I found on Pinterest. The complete name is National Bellas Hess and was similar to our JC Penney or Kohl advertising flyers we get in our newspapers. (the closest thing to a catalog these days) Yes, I still take a daily newspaper, not the digital variety. Old habits die hard. When is the last time you received a catalog/look book?? I think they discontinued them too soon. This year they would have made a fortune from us shopping from home.
And a couple examples of silk dresses from the timeframe of 1930 follow.
For $800 you can purchase the Pink version. And for a mere $1200 you can also have the Floral design. Alterations are Not included.
And if you are the daring type who would wear vintage fashion, don't forget Etsy or Ebay where you can find paper or pdf patterns to purchase in many sizes and to go with many fabric types.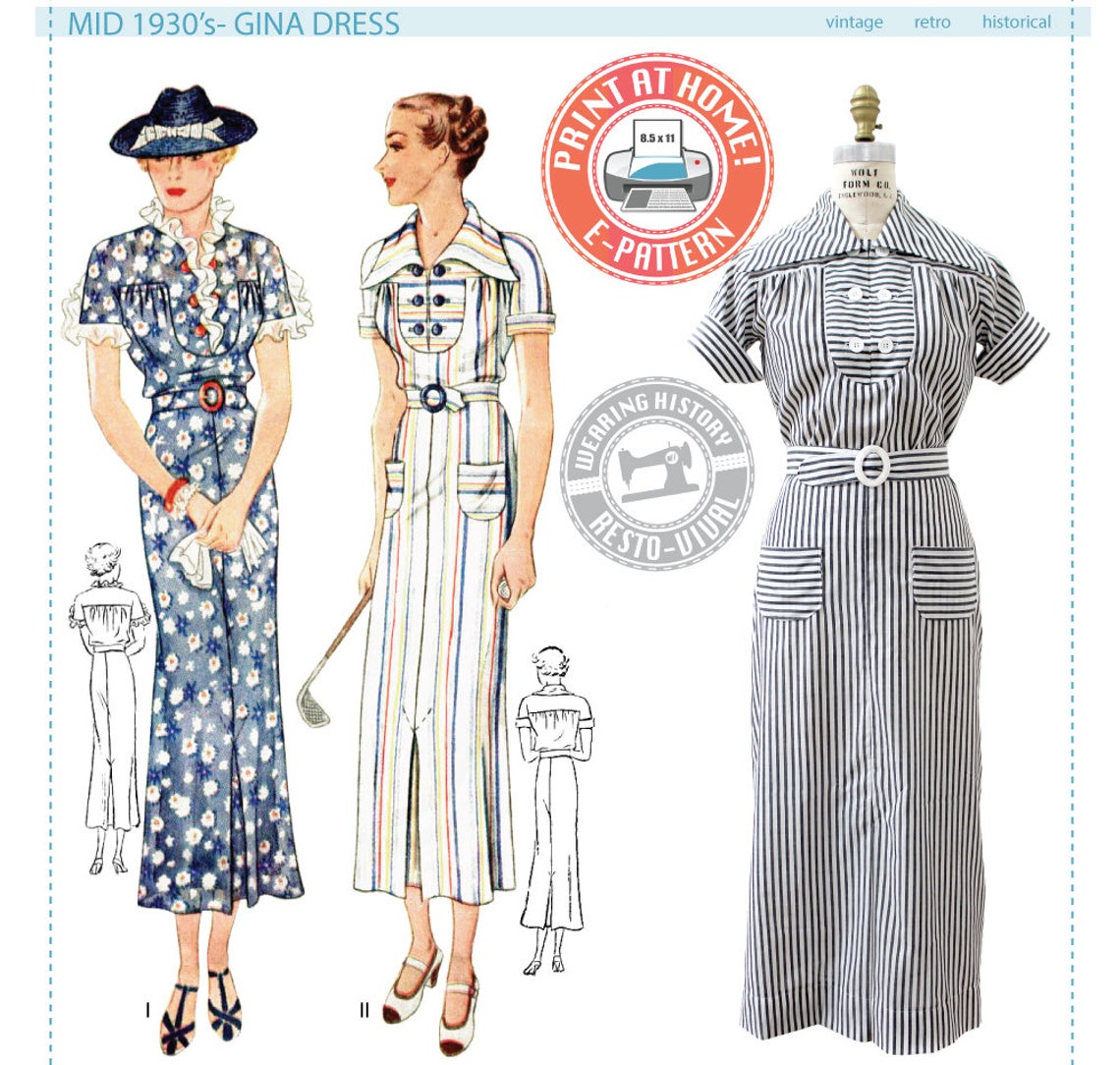 This is the style I visualize Inez choosing for her silk fabric purchase. What a marvel it would have been for her to even dream of printing patterns at home!
And since we're talking about ordered/delivered packages, I'm going to take a moment to show you one place in Japan that a package was sent to. It took from December 6 til January 19 to get to our niece. This is just 1 of 2 gymnasiums filled like this with undelivered packages. Just take a moment to absorb the implications of our mail delivery system. That is all I will say on this subject.
Thanks for stopping by this week! I'd love to hear from you in the comments below.